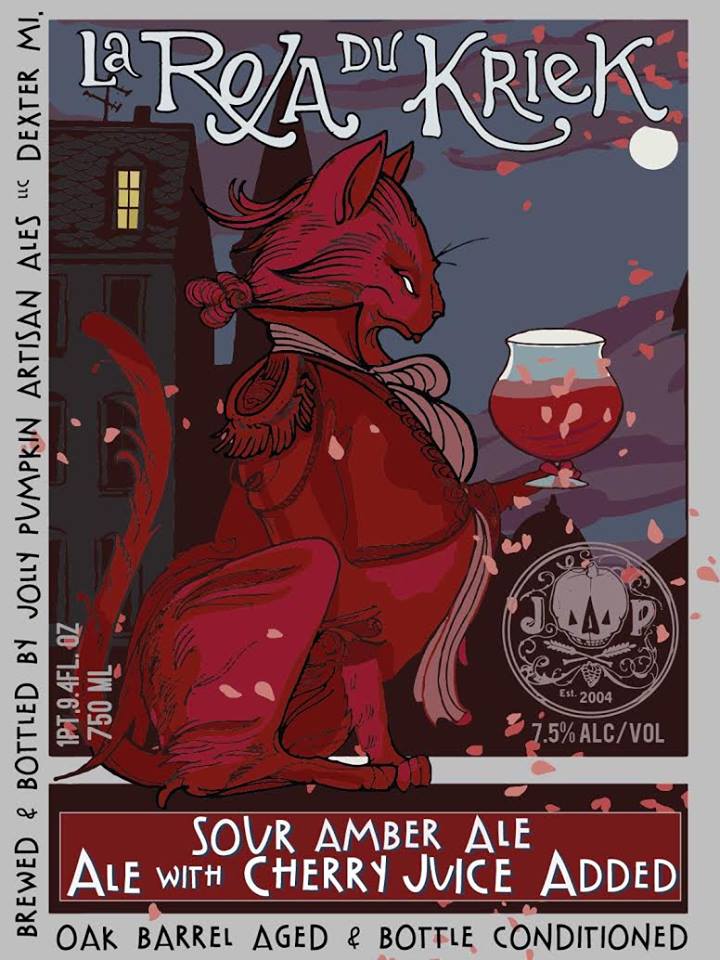 Jolly Pumpkin La Roja du Kriek
Roja du Kriek was aged in one of our 100 bbl foeders for 11 ½ months to develop the complexity of La Roja while still maintaining the presence of cherry. Tart, fruity, and earthy, Roja du Kriek is sure to linger in the mind longer than the glass.
3,100 gallons of 2013 La Roja meets 50 gallons of Michigan tart cherry juice to combine in a mellifluous melody of sour and tart joie de vivre!
Sip, Savor, Enjoy!

Style:
Sour Ale
ABV:
7.50%
Packaging:
kegs & 750 ml bottles
Other Beers by Jolly Pumpkin Artisan Ales