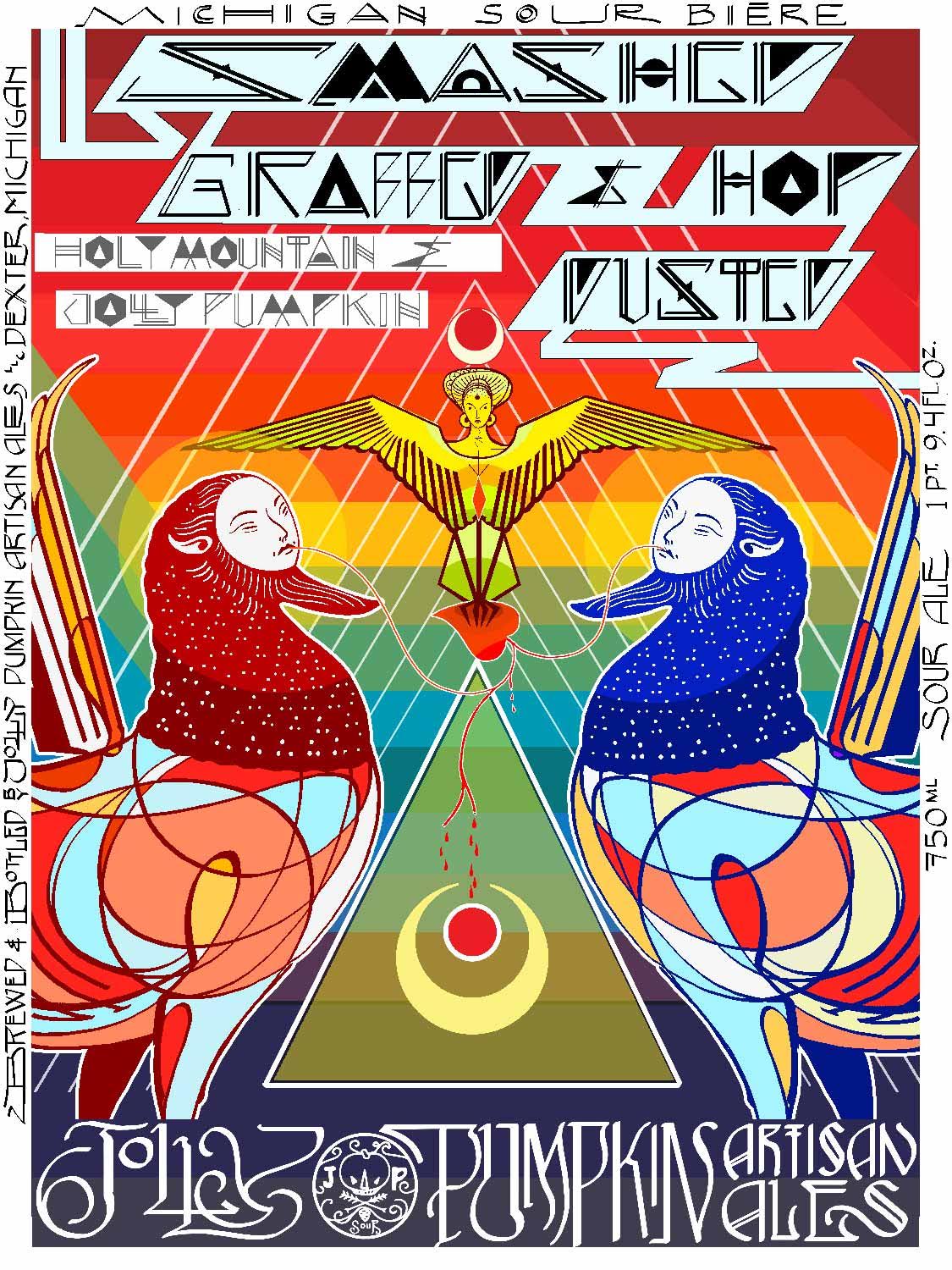 Jolly Pumpkin/Holy Mountain Smashed Grabbed and Hop Dusted
From the brewer:
"Our first collaboration with Seattle's Holy Mountain Brewing Company. A straight forward IPA done in the Jolly Pumpkin style. This Sour IPA was brewed with four hop varieties and seven different malts. The result is a highly drinkable and funky IPA. Hop notes of lemon, pear and melon blend with a lightly sweet, honey like malt body.
Have you ever been smashed, grabbed and hop dusted?
It's what can happen should you take a trip to Holy Mountain.
A surreal David Lynch biker psychological thriller kidnap movie with Liam Neeson or Jason Statham, only there is no Liam Neeson or Jason Statham. Only good friends handing you delicious delights of hops and joy.
Feel familiar? Then you've been hop dusted. Own it!?

Style:
Wild Ale
ABV:
6.50%
Packaging:
Kegs and 750ml bottles
Other Beers by Jolly Pumpkin Artisan Ales