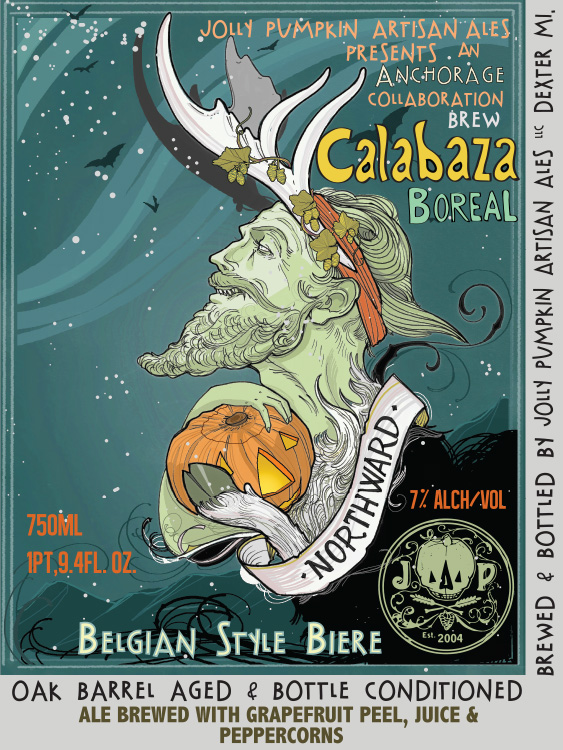 Jolly Pumpkin/Anchorage Calabaza Boreal
From the brewer:
"Our first collaboration with Anchorage Brewing Company. Brewed with Grapefruit Peel, Grapefruit Juice and Peppercorns. Oak barrel aged and bottle conditioned. Citrus and tart, with a nice hint of Peppercorn.
He who fights with monsters should look to it that he himself does not become a monster. And when you gaze long into an abyss the abyss also gazes into you. -Nietzche
When introspection fails, it's time to look outward for inspiration, perhaps Northward! One of the people who inspired me this past year is my friend Gabe Fletcher, of Anchorage Brewing Co. We brewed this beer together. I hope it inspires you. Northward!
Warm regards,
RON"

Style:
Wild Ale
ABV:
7.00%
Packaging:
750 ml bottles
Other Beers by Jolly Pumpkin Artisan Ales