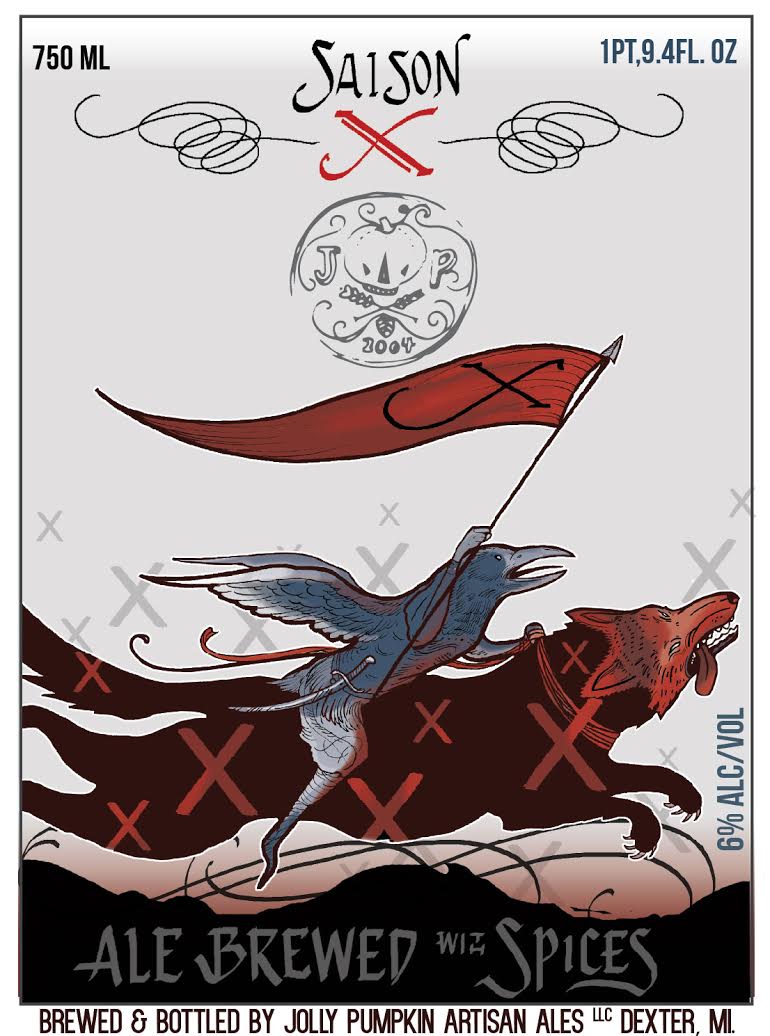 Jolly Pumpkin Saison X
The first in Ron's "Letter" series.
Rich yellow gold in color, highly effervescent. Sugared spice aroma, tart and refreshing with a hint of citrus and candied ginger in the finish.
"Easy reading is damn hard writing." – Nathaniel Hawthorne
The same could be said for brewing.

Style:
Saison
ABV:
6.00%
Packaging:
750 ml bottles
Other Beers by Jolly Pumpkin Artisan Ales