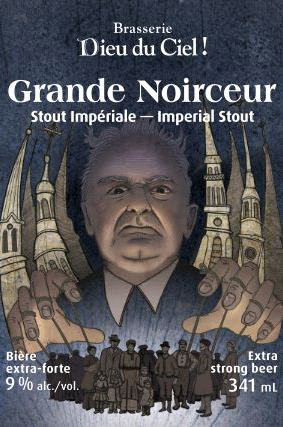 Dieu du Ciel! Grande Noirceur
From the brewer:
"The Grande Noirceur (Great Darkness) is an intense and dense black beer with strong roasted flavours. Its imposing bitterness is balanced by the presence of malted, caramel notes. The high alcohol content is well integrated and discreet, well suited to this beer's complex nature.
This stout style, high in alcohol and bitterness in order to favour preservation, was originally brewed to support the long and arduous voyage necessary to export the beer from England to Russia. The word Imperial comes from the fact that the beer was specially brewed for the Russian Tsar's court.
The name of this beer refers to the Prime minister Duplessis political era (1945-1960) when the Quebec government was under the strong influence of the church and willingly kept the inhabitants into ignorance and away from progress."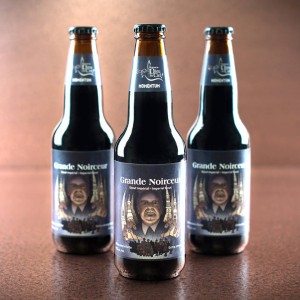 Style:
Imperial Stout
ABV:
9.00%
Packaging:
341 ml bottles, Key kegs
Other Beers by Dieu Du Ciel!