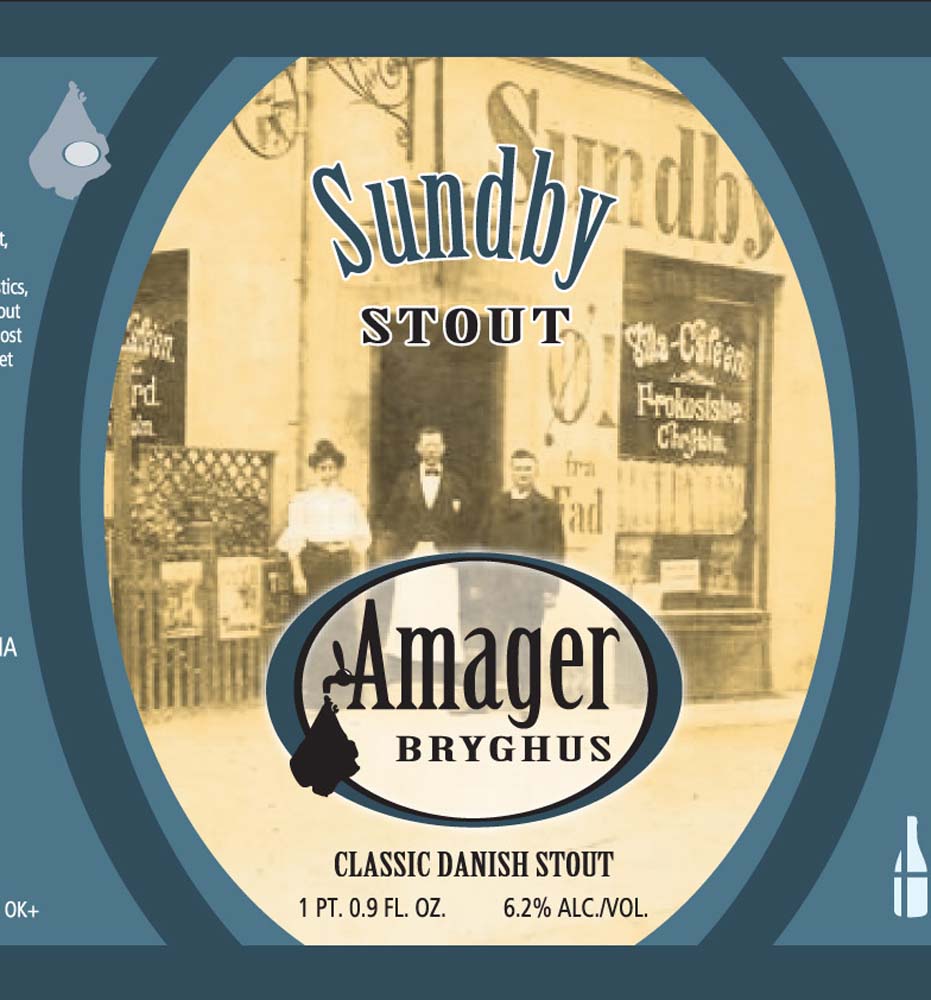 Amager Sundby Stout
Sundby Stout is a "classic stout" that breaks the mold and challenges the style. You smell it as soon as the bottle is opened; this stout is different than you'd expected.
Late in the brewing process the brewers add noble, American hops (Nugget, Centennial, and Cascade) that provide floral notes on top of the typical roasted malt flavors adding a fresh new dimension to the beer.
Sundby Stout appears dark as night, with a dense, light brown, almost cappuccino-like head. The sweet malt and bitter undertones are reminiscent of the finest dark chocolate or English licorice. The sweetness is balanced by the "burned touch" this stout derives from the generous amount of hard-roasted, malted and un-malted barley used. No spices or adjuncts are added.
The brewery is named after the island of Amager, and the Sundby Stout is a part of their year-round series of brews named to honor cities on the patriotic island. Sundby, a historic city, used to straddle Amagerbrogade, the island's main street. However, after the industrialization of the island in the 1870s, it soon became a part of the Copenhagen municipality.
The Sundby Stout speaks to the history of the island of Amager, but you don't have to be a local to enjoy it.
Style:
Stout
ABV:
6.2%
Packaging:
500 ml bottles, 30L kegs
Other Beers by Amager